Download and print our flyer for full information.
2021 was the year of Covid, 2022 is the year of touch! Time to improve fitness, develop new skills and have fun!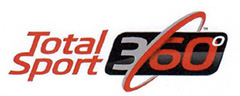 Register your school team now!
Entries with full payment received will be given priority
Competition Night
Wednesdays 4.30 to 6.00pm.
– Juniors (year 3-4) 4.30 to 5.00pm
– Middle (year 5-6) 5.00 to 5.30pm
– Senior (year 7-8) 5.30 to 6.00pm
Team size is 6 players + reserves.
Season Dates
8 Weeks* (Wednesday 26th October 2022 and concluding with finals on Wednesday 14th December 2022)
Ages
Children in years 3 to 8
Location
Madills Farm, Kohimarama
Cost
$650 per team
Register now, email chris@totalsport360.nz or call 021 444 776
Full payment is due no later than 9th November 2022. Our preferred payment method is direct credit via internet banking. Please deposit into:
Total Sport 360
06-0241-0254431-00
* Important – please include your team name as the reference

PLEASE NOTE – ALL TEAMS THAT HAVE NOT PAID SUBS IN FULL BY THE 9TH NOVEMBER 2022 WILL NOT BE INCLUDED IN THE MAIN DRAW
Prizes
All grade competition winners receive sponsors products. These will be awarded on the completion of the Finals night.