Download & view our flyer for full information.
Join us from 6 – 6.30pm for our Wednesday night, fun night!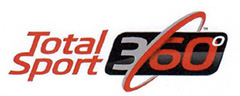 Calling all families and friends! This is a great opportunity to create a team and enjoy learning and playing touch together.
This is a non-competitive fun round to help kids enjoy and learn the game of touch with their parents / friends assistance.
Please note: Adults cannot score. Only kids can score.
Fun Nights
Wednesdays 6.00 – 6.30pm (2 x 15minute halves).
Team size is 7 players + reserves
– 7 players per team, with 3x adults and 4x children on the field at once
– Children need to be year 1 to 9
Season Dates
8 Weeks (Starts Wednesday 25th October 2023 and concludes Wednesday 13th December 2023)
Ages
Children in years 1 to 9
Location
Madills Farm, Kohimarama
Entry fee
$300 per team
Register now, email chris@totalsport360.nz or call 021 444 776
Full payment is due no later than 8th November. Our preferred payment method is direct credit via internet banking. Please deposit into:
Total Sport 360
06-0241-0254431-00
* Important – please include your team name as the reference