Welcome to Eastern Bays Touch!
REGISTER YOUR CHILD OR TEAM NOW FOR KIDS BALL SKILLS & YOUTH TOUCH FOR OUR FEBRUARY – MARCH PROGRAMME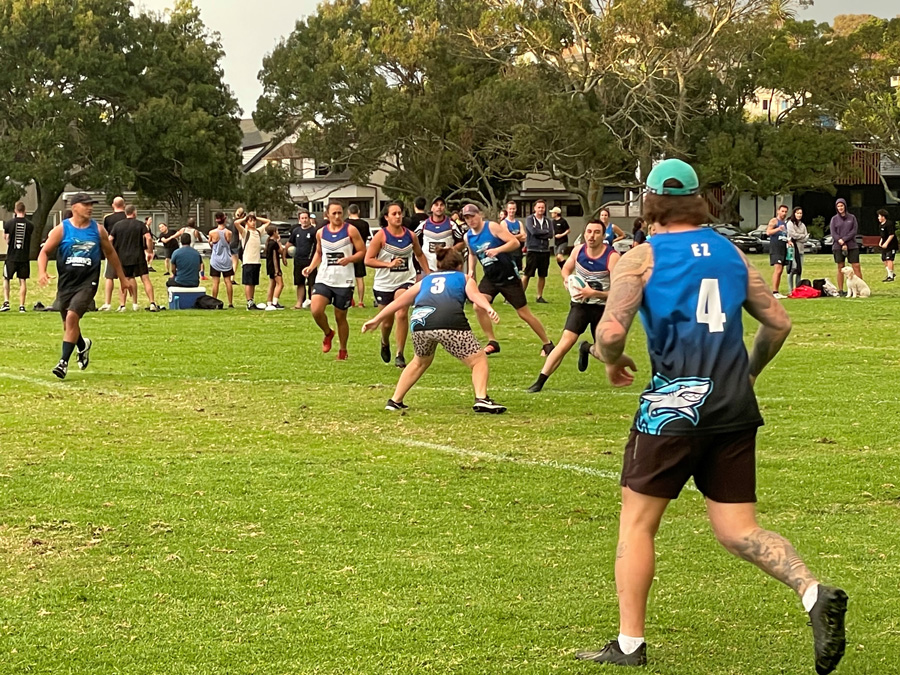 NEW DATES (YOUTH TOUCH & BALL SKILLS): Start Wednesday 8th February 2023, through to 22nd March 2023.
Join us for a great night out!
We are a family run touch module who have been encouraging Eastern Suburb businesses, schools, organisations and families to socialise, have fun, get fit and enjoy the wonderful facilities that we have in Kohimarama for over 20 years.
Help us to continue to make a difference in the area by registering a team and making this 2022-23 season the best yet.
We have three great options available this season with some new initiatives so there is something for everyone:
Youth Touch
This tournament has grown from strength to strength and we welcome all local schools / organisations to enter a team. Children aged year's 3 to 9 can play in this exciting, challenging yet fun tournament. Find out more.
Adults and Kids Touch
A new initiative launched last season (2022). We know how many families / groups of friends would love to have a run around together. Join us for the Adults and Kids fun touch series. What a great way to get outside on a summer's evening and have fun. This series is all about having learning new skills and spending time together – join us – our family is playing and we would love to see others join us. Find out more.
Adult Touch
This is social touch at its best. The perfect time slot for an after work run around. Get your colleagues or friends together and create a team. We have a competition for both men and for mixed teams and it is great fun. Bring the chilly bin down for a cold bevvy after the game and then support one of the local restaurants with a takeaway for dinner! A great way to ensure that 'hump day' is the best day of the week and also help support local businesses. Find out more.
If you have any questions then please call Chris. We want to give all Eastern Bay's families the opportunity to enjoy a great summer of touch!
We're all over the long Covid Lockdown's – let's get out and play some summer touch!
Chris Hansen (Owner)
021 444 776
chris@totalsport360.nz
If our summer competitions are affected by any future Covid restrictions and leagues either can't start or are paused and the league cannot be completed, then teams will be refunded their fees on a pro-rata basis minus a 10% administration fee.